Regular price
Sale price
$9.99 USD
Unit price
per
Sale
Sold out
The world's first plantable wildflower-blooming filter tips. Made only of our top-secret, proprietary blend of organic vegetarian waxes and noninvasive/native wildflower seeds. The wax naturally sticks to any rolling material you desire, making rolling a breeze even for beginners. Plus, the wax provides a protective & biodegradable barrier that for the precious seeds within to ensure they can bloom after use.
100% organic

100% decomposable

100% vegetarian

100% noninvasive blooms

size varies minimally (7mm-9mm)

engineered and made by bloomer™ with ♥ in Miami, USA
For legal herbal blends only, not for use with tobacco.
View full details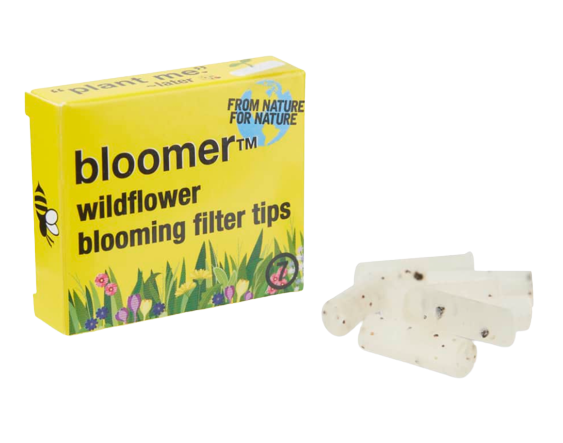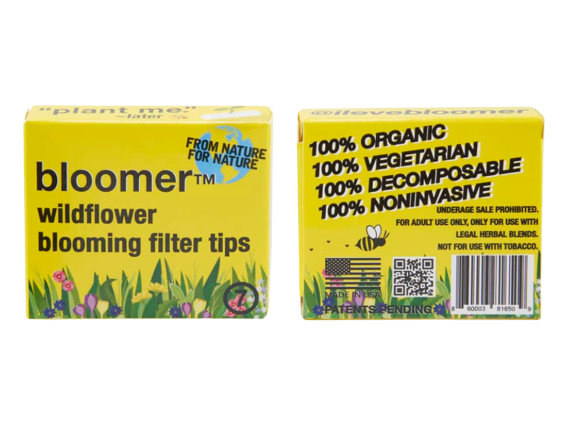 A forever favorite, will never go back to just paper tips again. They are the superior choice & I am so grateful to have found these!
Save The Bees 🐝
I absolutely love this concept!! My boyfriend and I tried them and although he doesn't care for them I really liked them! My only complaint and the only reason I'm giving 4 stars instead of 5 is that out of each box of 7 I received (I ordered the 4 pack), only maybe 5 were usable. Atleast one or two out of every box were broken. Idk if it was poor production or if something happened during shipping but I basically lost an entire box due to this. So that was disappointing but other than that I have no complaints! Unfortunately because of this I don't think I'll be ordering again but it's a great idea and I love that they are down with the bees!! 🐝🐝
These rock
These rock so hard, they rock my socks off. They are like a treat when I'm going to roll a joint. If I have a box of bloomers I'm psyched. I get bummed when I run out. They're easy to roll and the smoke is great
Sharing is caring
I shared with everyone I know!!! Nothing but positive feedback and currently waiting for flowers to grow!!!
Great products and Better Customer Service!
I ordered the plantable filter tips for the first time, and did not notice that the autofill function put in the wrong shipping address. The Bloomer team was super understanding and fixed my error really quickly, and when the automated "You item is getting ready to ship," message still reflected the incorrect address, the Bloomer team sent me a picture of the shipping label to confirm the correct one! It was amazing, personalized customer service!
The product is amazing in itself! These are the first wax tips I've ever used, and I'm not going back! I can't wait to see the wildflowers blooms!