Regular price
Sale price
$11.99 USD
Unit price
per
Sale
Sold out
Our organic banana leaves are sun-cured in the Caribbean for 44 days, then wrapped around our revolutionary bloomer™ wildflower-blooming tip. The result is the smoothest, cleanest, slowest and purest burn allowing users to truly taste their material all the way down to the filter tip. Don't forget to plant the tip after use to bloom wildflowers and help save the bees!
Queen size ( fits approx ~1.5g) 2 cones/ pouch


100% organic


100% vegetarian


100% decomposable


100% noninvasive blooms


extremely slow burning


packing straws made of 100% biodegradable avocado straws


reusuable, smell-proof pouch packaging

For legal herbal blends only, not for use with tobacco.
View full details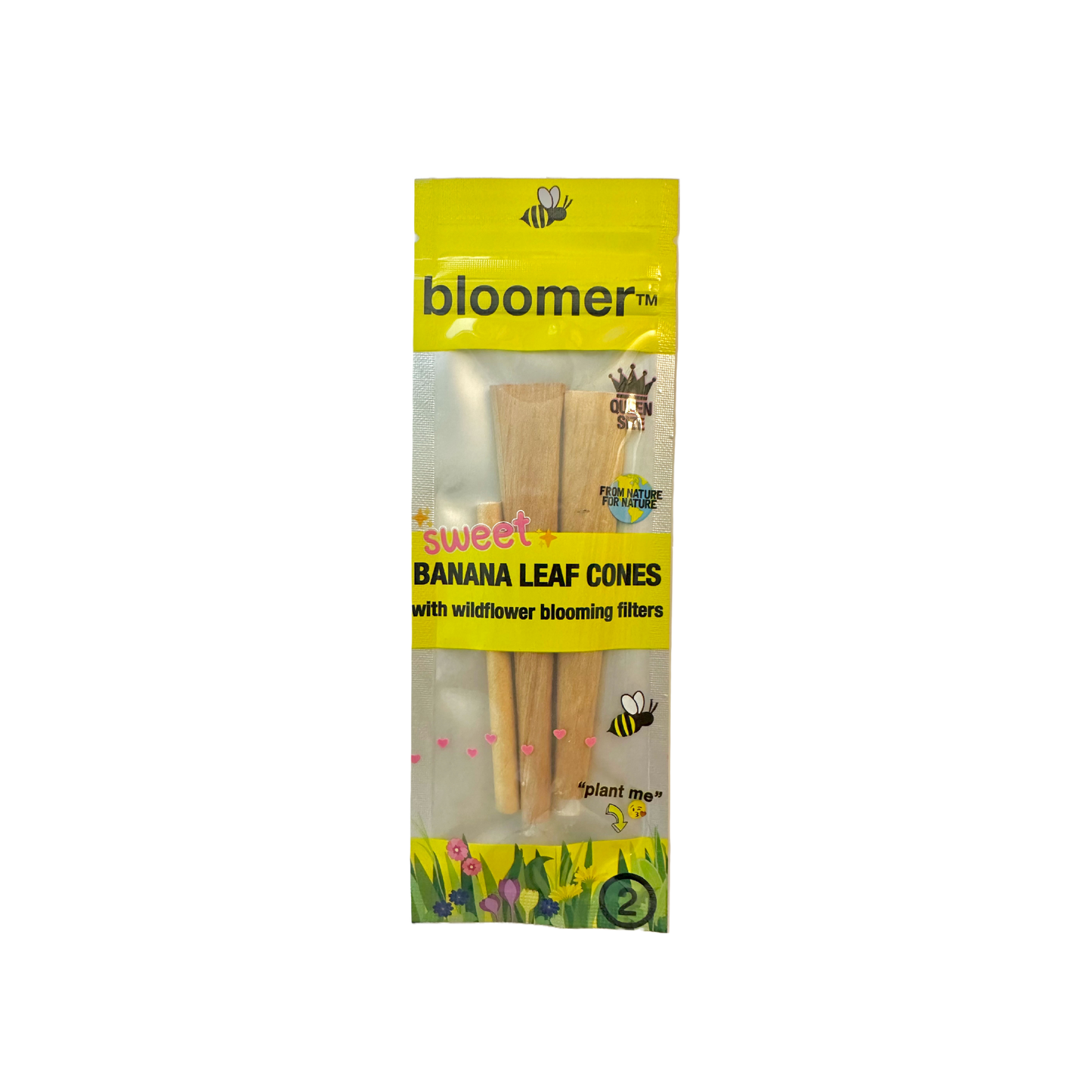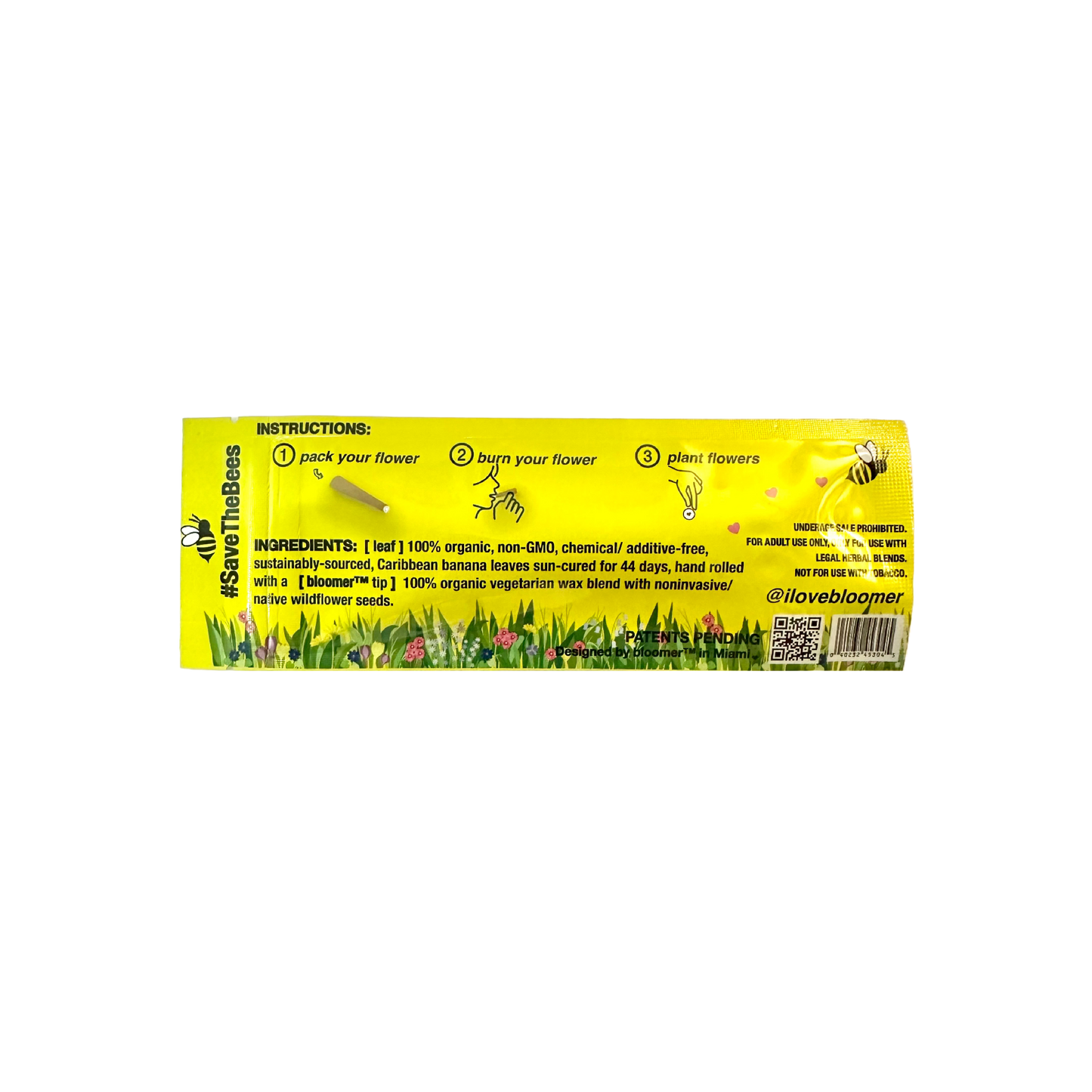 I likeyyy, excited for my little garden lol so cute
Why plastic packaging?
The reviews are right, these burn great and are perfect for group sessions!
I only wish the packaging was something other plastic. Kinda goes against the whole save the planet motto. Otherwise great products
perfect for summer seshs!
i love these cones!! they light easy, burn slow, and hit smooth. a lot better to use for smoke circles than paper cones. definitely worth the money!!
bloomer babe
absolutely in love with bloomer, their mission, and their cones! my only complaint is you cant really close the cones because they're kind of brittle and i end up spilling:( but besides that, 10/10!
Seriously The Best!!
I am in avid smoker, and I'm trying to find healthier ways to consume. These banana leaf cones are not only sustainable, but they burn amazingly! I'm never going back to regular cones!